PANASONIC AIR CONDITION TC24RKD
₦278,160.00
Wall Mounted Split Unit, 2hp , R22
brought to you at the lowest price at the Lu Gold Store. Pickup in store or have it delivered nationwide.
he Panasonic Split Super Air Conditioner is an intelligent air conditioner. It is the new definition for cool and smart. It is the perfect fit for your home in hot and cold weather. It has intelligent Eco sensors that regulate temperature to the perfect condition, leaving your home/office odour free and a breath of fresh air everywhere.
.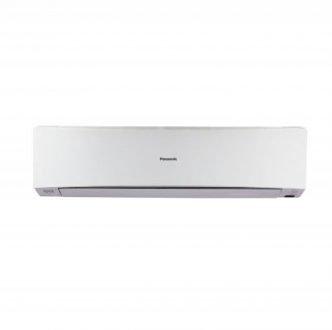 Colour: White.
Features: Auto Protection Function.
Model ID: TC24RKD.
Capacity: 2.5HP
How To Order
1. Visit the Shop Page by using the link in the navigation menu or the button on the home page
2. Select the Product Category you want. Lets say you want a new Television, you would select that Category from the Drop Down Menu on the Shop Page or from the Navigation Menu
3. Use the filter tools to narrow down your search by size, capacity, colour or price. You can also choose multiple options.
4. Your Search results will be shown. You can then sort those results by brand, or from the lowest price to the highest price.
5. You can then view your final results, choose the item you want, read its descriptions then add it to your cart.
See Help Centre for more