Buyer & Payment Security
About The Company
Lu Gold Store Ltd is incorporated in Nigeria with RC#1677094. It is also a Subsidiary of Lu Gold Ltd, a UK company registered in Great Britain with Company Number 12780436. Legal and Business Information about both companies is available online for further verification.
Protecting Your Payments
Our first time customers usually pay at the pickup centre after inspecting their goods. However 80% of our daily transactions are done online or through Bank transfers. Here's how you stay protected:
– When you pay by card using Paystack or Lloyds TSB, your transaction details are securely transmitted and are covered by the Fraud insurance available to these payment gateway companies.
– When you pay by Bank transfer, you are paying directly to an account named and owned by Lu Gold Store. Lu Gold Store is registered with the FCPC. When a fraud case is reported to the FCPC, an investigation is carried out. All accounts linked to the BVN of the Accounts under investigation will be suspended from transferring or receiving funds until the investigation is completed.
Protecting You, The Buyer
Lu Gold Ltd and Lu Gold Store Ltd are both registered with the Consumer Protection Council and are legally bound to abide to the regulations of the Federal Competition and Consumer Protection Act 2019. Please read your rights below:
Rights of a Consumer
Right to be given information in plain and understandable language:

A consumer is entitled to be given information in plain and understandable language where such is required to be given by an undertaking ("this includes a seller, supplier, distributor, importer and a manufacturer"). The test of whether information is in plain and understandable language is the reasonable man's test of the standard of persons which the information is disseminated to.

Right of disclosure of prices of goods and services:

The prices of all goods and services must be displayed clearly so a consumer can take notice of it. An undertaking must also not require a consumer to pay a price higher than that displayed for the good or service.

Right to adequate trade description and to have products labelled:

A trade description is any description, statement or indication as to the number, quantity, and quality i.e. of goods. An undertaking is mandated to ensure that trade descriptions are applied to goods either directly, in close proximity or by any commercial communication and that they are labelled appropriately for the benefit of a consumer. An undertaking shall not supply a trade description which is misleading or likely to mislead a consumer or which is false.

Right to disclosure of second-hand or reconditioned good:

Any person who offers to sell goods that are second hand or have been reconditioned, rebuilt or remade must clearly notify the consumer of the nature of the goods.

Right to be given adequate information of every transaction:

A consumer must be provided with a written record of every transaction by the undertaking. This record should contain the business details of the undertaking, the full details of transaction, tax payable etc.

Right not be given a condition before making a purchase:

A consumer must not be given a condition to fulfil first before entering into any transaction with the undertaking or a third party for the supply of goods and services.

Right to cancel advance reservation, booking or order:

The consumer reserves the right to cancel advance reservation, booking or order for goods and services. The supplier or service provider may require the consumer to pay a fee upon cancellation but such fee must be fair and not excessive, taking the transaction into consideration.

Right to reject goods before completing the transaction:

A consumer has the right to reject goods displayed in open stock before completion of the transaction.

Right to goods corresponding with samples and descriptions:

Where a consumer cannot examine goods offered by a supplier and the consumer relies on the samples and description offered by the Supplier. Upon delivery of the goods, they must correspond in all material aspects with the sample and description offered by the supplier. This is especially relevant to e-commerce and internet marketing, goods displayed by vendors must correspond with the goods supplied to the consumer.

Right to reject goods:

A consumer has the right to reject goods in the following instances:-

Where the goods are intended to satisfy a particular purpose which is communicated to the supplier and upon delivery, the goods are not fit for that purpose.
Where the consumer did not have the opportunity of examining the goods before purchase for example e-commerce and upon delivery the goods do not match the sample and/or description or they do not meet up to the quality and type envisaged in the sales agreement.
Where the goods are defective and unsafe.

Where a consumer returns goods in any of these circumstances the consumer is entitled to a full refund of money paid for the goods.

Misleading, false, fraudulent and deceptive information:

No producer, importer, distributor, retailer or service provider shall in pursuance of trade or for the purpose of marketing goods or services to a consumer make any representation which is misleading, erroneous, fraudulent and deceptive. Such a person shall also not use physical force, coercion, undue influence, pressure, harassment etc. to get a consumer to enter into a transaction for goods and services with him or take undue advantage of consumers with physical, mental or educational disabilities. Any undertaking that violates these rights of a consumer will be liable to the consumer for damages and restitution.

Right against unfair prices and terms:

An undertaking shall not supply, offer to supply, market or negotiate goods and services to consumers in a manner and/or for prices that are unfair, unreasonable and unjust. The undertaking shall also not require waiving the consumer's rights or the consumer assuming the liability of the undertaking or assuming any obligation in a manner that is unfair or unjust.

Notices detrimental to consumers:

Any notice which seeks to limit in any way the risk or liabilities of a supplier of goods or services, constitute an assumption of risk by the consumer, impose an obligation on the consumer to indemnify the supplier or is an acknowledgment of fact by the consumer must be brought to the attention of the consumer in a conspicuous manner and form that a reasonable man won't miss such a notice and the consumer must be given adequate opportunity to receive and comprehend the notice.

Right to quality service:

A consumer who enters into any transaction for the performance of services has a right to timely performance, quality performance and completion of the service. The consumer also has a right to the use, delivery or installation of goods that free from defects for the performance of the service. If there will be any delay in the performance of the service then the consumer must be given timely notice. Failure of a provider of a service(s) to adhere to these rights of the consumer, the consumer will be entitled to have the defects remedied and a refund of a reasonable portion of the price paid for the service having regards of the extent of the failure.

Right to safe and quality goods:

Every consumer has the right to receive goods that are suitable for the purpose which they are generally intended (if the consumer has a specific purpose and has informed the supplier, they must be suitable for that purpose), be of good quality, free from defects. The goods must also be useable and durable for a reasonable period of time and comply with any applicable standards set by industry sector regulators. There is an implied warranty that all goods and services must comply with these requirements.
Enforcements of Consumer Rights
A consumer whose rights have been violated by any person can either refer the matter to the undertaking for redress or file a complaint in the Federal Competition and Consumer Protection Commission ("the Commission"). The Consumer also has the option of seeking redress in a Court of competent jurisdiction. The Commission has the power to investigate complaints and issuing appropriate orders. The Commission can register its orders in the Court as consent orders of the Court.
Leading Nigerian Companies Trust Lu Gold Store: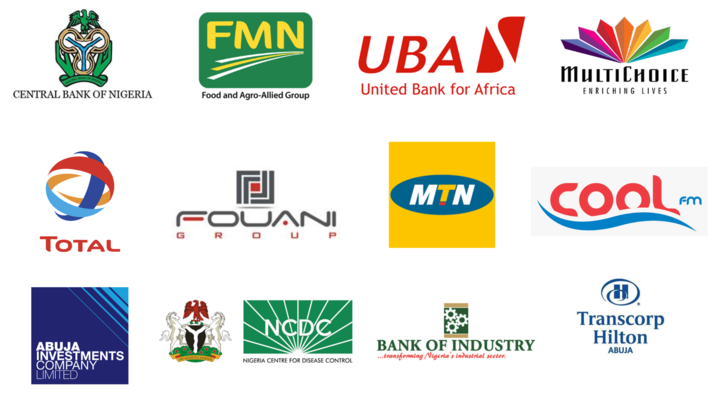 What Our Shoppers Are Saying:
We've been buying all our appliances from Lu Gold Store for quite some time. We discovered them when they printed some flyers at our media office. We ordered 2 Standing AC Units and a TV for the office. We told them we saw a lower price on Jumia. They said it was an older model but still matched it with a lower price.
Item was delivered to our office the same day and also installed for free.
Ifeoluwa Kehinde – Crosshatch Media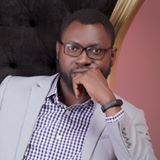 "
Ordered an item (Scanfrost Microwave) from Lu Gold store for the first time, even though i was worried about delivery, given the current circumstances . I'm highly impressed by their quick response to order confirmation and steady update on status of product delivery. They also delivered sooner than i expected. I am very satisfied with the product i ordered. .
Absolutely! Expect quick delivery and great customer service relationship.
Elvira – Personal Shopper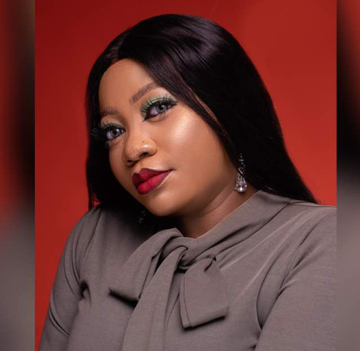 "
Lu Gold Store Limited is registered in Nigeria with RC 1677094 and is a Subsidiary of Lu Gold, A UK Company registered with Company Number 12780436. All Shoppers are protected under the Federal Consumer Protection Act 2019.