How To Find A Product by Category
Step by Step:
1.
Visit the Shop Page by using the link in the navigation menu or the button on the home page
2.
Select the Product Category you want. Let's say you want a new Television, you would select that Category from the Drop Down Menu on the Shop Page or from the Navigation Menu as shown below.
3.
Use the filter tools to narrow down your search by size, capacity, colour or price. You can also choose multiple options. For example, let's say you want a 55 or 50 inch Smart Television below N200,000.00, see below:
4.
Your Search results will be shown. You can then sort those results by brand, or from the lowest price to the highest price as shown below.
5.
You can then view your final results, choose the item you want, read its descriptions then add it to your cart.
How To Find A Product by Brand
In One Easy Step:
Select a Brand from the Overhead Navigation Menu or click on the Giant Button on the Home Page. Choose your brand and filter the products for that brand to find what you want.
How To Get Online Help From A Sales Rep
Use the Kolahawk Live Chat or the Whatsapp Button
Click the Chat Prompt on the Bottom Left of your Screen to speak to an Experienced Sales Representative. They can co-browse with you to find the right product. If they are offline, click the Whatsapp button to chat or have acall on whatsapp with a Local Sales Representative.
3 Reasons Why We Are Better
Here's Why You Should Shop With Lu Gold Store
Lu Gold Store
Original ProductsProducts are DIRECTLY from the Manufacturer and Always Brand New. We do not sell refurbished products. We do not supply from Sub-Dealers.
Same Day DeliveryPlace your order before 2pm and you can pick up in store or have your order delivered on the same day.
Lowest Prices NationwideLu Gold Store has the lowest prices nationwide. If there is a price out there lower than ours, we will match it with an even lower price.
Other Stores
Questionable Vendors

Other Stores use multiple vendors. You can never be sure about the source or quality of your products.

Delivery Takes ForeverOther Online Stores are known to deliver products in an average of 5 working days after you order. When it arrives, it's probably too late.
Exorbitant PricesIn order to make a good profit margin for their vendors, other stores have to charge much higher prices.
Conclusion:
Lu Gold Store is your best and inevitble option for the purchase of Electronics & Home Appliances. You know your products are directly from the Authorised Sole Brand Distributor, we match any price lower than ours, we deliver on the same day you order and you can pay on delivery or at the Brand Showroom.
100% authentic
100% Money Back Guarantee
We are extremely confident about the Authenticity and Originality of our products. This is why we supply our customers directly from the Brand's Warehouse and from nowhere else.
If, for any reason, a very unlikely case occurs where you receive a defective, refurbished or counterfeit product; you can get a full refund anytime within 30 days after your purchase. Just get in touch with our friendly support team and they'll either help you out with a replacement or give you a swift refund.
Learn more about we work with the FCCPC to protect our customers on the BUYER SECURITY page.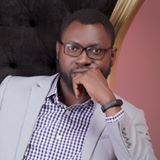 Ifeoluwa Kehinde (Crosshatch Media)Abuja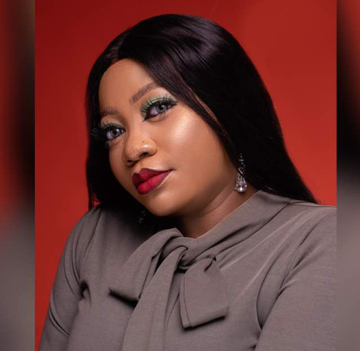 ElviraLagos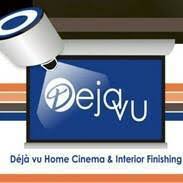 Dejavu Home Cinema & InteriorsAbuja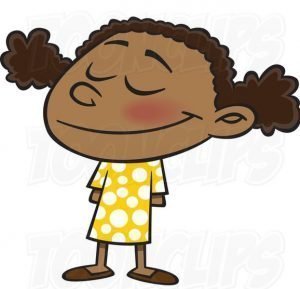 Baba Suleiman SanusiAbuja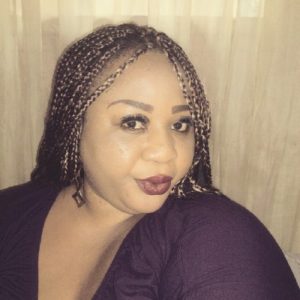 Helen NdikanwuAbuja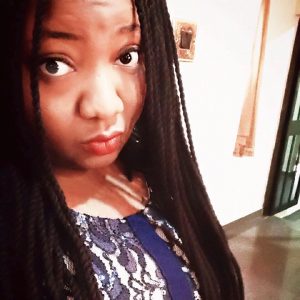 Elizabeth OffiongAbuja
Reliable & Consistent
We've been buying all our appliances from Lu Gold Store for quite some time. We discovered them when they printed some flyers at our media office. We ordered 2 Standing AC Units and a TV for the office. We told them we saw a lower price on Jumia. They said it was an older model but still matched it with a lower price. Item was delivered to our office the same day and also installed for free.
Shipped from Abuja
I wanted the Hisense side by side Refrigerator. Stock had finished in Lagos but they had in Abuja. They put it on a truck and sent it to me from Abuja to Lagos for just 4k. Picked it up at ABC 3 days later. Was still cheaper than Spar in Lagos.
Great Price
We needed 5 Ceiling Mount Air conditioners for a cinema room. A friend introduced us to Lu Gold Store. We visited the site, chatted with them on whatsapp, they placed an order and raised an invoice within 15 mins. 30 mins later we were at the LG Warehouse at IDU. Saw the items, made the transfer and left all within half an hour. Strangely their prices were even lower than the LG showroom prices.
It was fast and the customer service was top notch????????
Yes I would, because I would definitely patronize next time
Affordability meets Quality.
I was introduced to LU Gold by someone who came to fix the new apartment i got in Utako. I had already bought my airconditioner before getting their number. When i called, they were friendly and advised me on the best option to get for the items i wanted. They have the best customer care, best prices, never got price for items cheaper any where else. The best part is, they are always ready to give support when ever it is required.
Yes of course. LU gold is affordability meets quality.
BRILLIANT SERVICE!
Ordered an item (Scanfrost Microwave) from Lu Gold store for the first time, even though i was worried about delivery, given the current circumstances . I'm highly impressed by their quick response to order confirmation and steady update on status of product delivery. They also delivered sooner than i expected. I am very satisfied with the product i ordered. .
Absolutely! Expect quick delivery and great customer service relationship.