₦66,640.00
3KVA UPS
6 Steps Transformer Design offers extra reliability
Voltage Protection – High/Low Voltage, High Temperature Protection
Soft Start Protection
Safeguards  equipment
Rugged Deisgn & Advanced technology
Durable service & efficient operation
KENSTAR UPS 3KVA is an ideal device for every household. This Uninterrupted Power System supplies power-backup to your precious gadgets and appliances during various harmful power fluctuations and power cut-offs. These units feature a microprocessor which controls the main circuit. To ensure 100% protection, this device also provides full protection against overload, output short circuit and battery over-discharge.
With a capacity of 3000VA, this heavy-duty machine has a recharge time of 8 hours with 90% capacity. KENSTAR UPS 3KVA also features a built-in automatic voltage protection and audible alarm if the main supply fails. It also works on generators.
Regardless of how much this UPS costs, it is a priceless item nonetheless. In the long run, it will increase the life span of whatever you use it with. In a country like Nigeria where there is epileptic power supply and constant fluctuation, it is advised that this UPS must be purchased alongside your appliances like TVs. It is very affordable and is worth its money's worth considering all the wonderful features that come with this device.
This product commits to bringing you efficient results and safeguards your appliances at all times.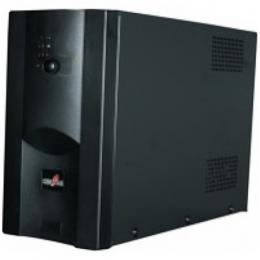 How To Order
1. Visit the Shop Page by using the link in the navigation menu or the button on the home page
2. Select the Product Category you want. Lets say you want a new Television, you would select that Category from the Drop Down Menu on the Shop Page or from the Navigation Menu
3. Use the filter tools to narrow down your search by size, capacity, colour or price. You can also choose multiple options.
4. Your Search results will be shown. You can then sort those results by brand, or from the lowest price to the highest price.
5. You can then view your final results, choose the item you want, read its descriptions then add it to your cart.
See Help Centre for more