KENSTAR KSD -203S Double Door Fridge, 181L, Separate Chiller Compartment, Interior Light, Enegry Saving, Fruits and
₦95,760.00
KENSTAR KSD -203S Double Door Fridge, 181L, Separate Chiller Compartment, Interior Light, Enegry Saving, Fruits and
brought to you at the lowest price at the Lu Gold Store. Pickup in store or have it delivered nationwide.
Out of stock

KENSTAR K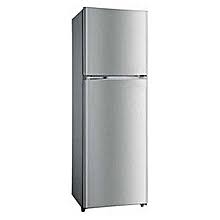 SD -203S Double Door Fridge, 181L, Separate Chiller Compartment, Interior Light, Enegry Saving, Fruits and Vegetable Crisp
Lu Gold Store is officially registered with the FCCPC in Nigeria.
Your Credit/Debit Card payments are secured by Paystack.
Lu Gold Store has comprehensive E-commerce Insurance provided by Leadway Assurance.
In addition to this, you are getting the lowest prices!