KENSTAR KS -402WT 3 Speed Fan, 5 Blade, Wide Angle for Optimal area, Without Timer
KENSTAR KS -402WT 3 Speed Fan, 5 Blade, Wide Angle for Optimal area, Without Timer
brought to you at the lowest price at the Lu Gold Store. Pickup in store or have it delivered nationwide.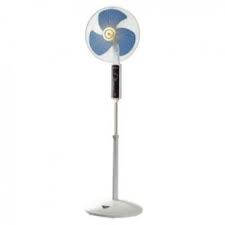 KENSTAR KS -402WT 3 Speed Fan, 5 Blade, Wide Angle for Optimal area, Without Timer
Lu Gold Store is officially registered with the FCCPC in Nigeria.
Your Credit/Debit Card payments are secured by Paystack.
Lu Gold Store has comprehensive E-commerce Insurance provided by Leadway Assurance.
In addition to this, you are getting the lowest prices!